Doing it Scared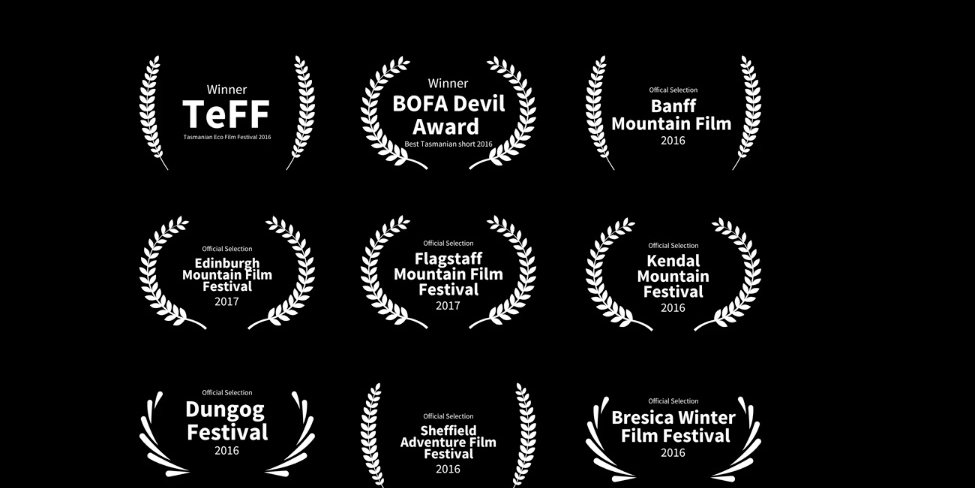 British climber – now resident of Tasmania – Paul Pritchard, was one of the leading climbers and mountaineers of the 1980s and 1990s, renowned for his hard and extremely bold first ascents. In 1998 Paul was abseiling in to climb the Totem Pole in Tasmania when he dislodged a rock with his rope that hit him on the head, leaving him with a severe head injury that he was lucky to survive.
The aftermath of the accident left him with hemiplegia, which means he has little feeling or movement in the right side of this body. Despite this disability, Paul's continued to live a life filled with adventure.
Eighteen years later Paul returns to the Totem Pole to find out if he has recovered enough to finish the climb.
"There are a thousand reasons not to climb a mountain: rock-fall, hypothermia, falling off,  avalanche, altitude sickness, severe weather or just the hard work of it. However, there is but one singular reason to climb when you look at it carefully."
This is a film about an extraordinary man on an inspiring life journey, his continuing recovery from a crushing injury and the never waning desire for adventure. This is a film about determination and acceptance, patience and humility, grace, and ultimately, freedom.
"Its a very scenic place to have a head injury, that's for sure!"
Paul Pritchard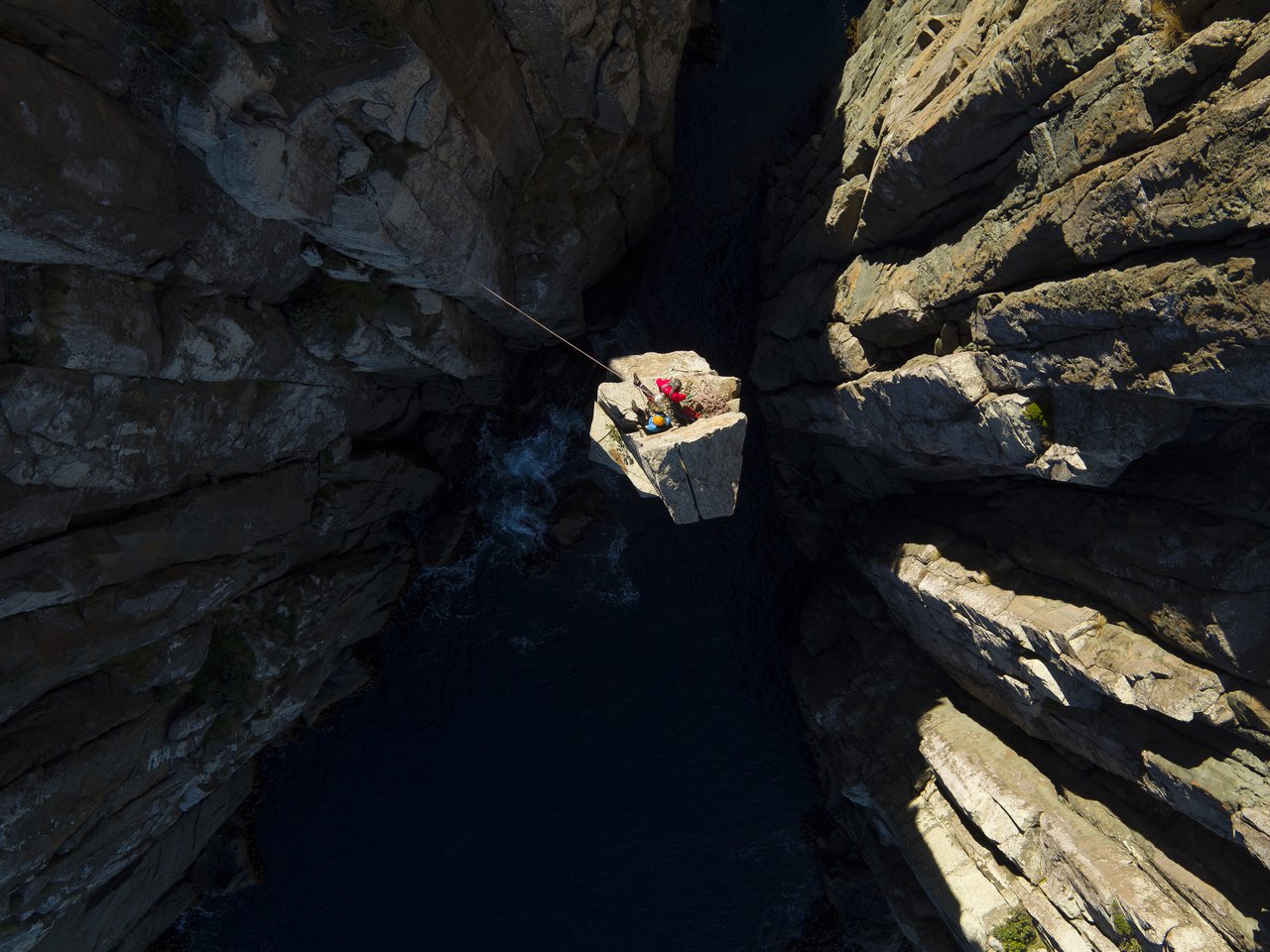 Festival Screenings & Awards

Banff Mountain Film Festival (Banff, Alberta Canada) 29 Nov -6 Oct 2016
(Selected Banff Mountain Film Festival World Tour 2017)
Dungog (NSW, Australia) 27-30 October 2016

Breath of Fresh Air Festival (Launceston) 11 - 13 November 2016
(WINNER BEST TASMANIAN SHORT FILM)

Kendal Mountain Film Festival (UK) 18 - 20 November 2016
(Selected for UK TOUR 2017)

Tasmanian Eco Film Festival (Hobart, Australia) 18 - 20 November 2016
(WINNER BEST SHORT FILM)

Edinburgh Mountain Film Festival (UK) 4-5 February 2017
(FINALIST)
Dutch Mountain Film Festival (NL) 10-12 February 2017

Vancouver Mountain Film Festival (CA) 10-18 February 2017
(FINALIST) (Selected for VMFF TOUR)

Fort William Mountain Festival (UK) 14-19 February 2017
(WINNER BEST SHORT FILM) (WINNER PEOPLE'S CHOICE AWARD)

Flagstaff (US) 16-19 February 2017

Sheffield Adventure Film Festival (UK) 17-19 March 2017

Echo Mountain Film Festival (Skopje, Macedonia) 23-26 October 2017                        
(SPECIAL MENTION FOR BEST SHORT FILM)                                                                                                            
Telluride Mountainfilm Festival 2017
(SELECTED FOR MOUNTAINFILM WORLD TOUR)                                                                                                                                                             
Brescia Winter Film Festival (Northern Italy)
Aviemore Adventure Festival (Scotland UK)

Arc'teryx Alpine Academy in Chamoix June 2017 

International Mountain Film Competition (Zakopane, Poland)

Ulju Mountain Film Festival (South Korea)

Whistler Film Festival, Adventure series (19-22 May 2017)

NZ Mountain Film Festival  (FINALIST)                                                                                                                                                                                  
Euro Shorts International Film Festival, 15-16 June, Genesis Cinema (London, UK)
Adventure Outdoor Fest - Adventure Movie Awards (Italy)

Mountainfilm Graz 14-18 Nov 2017 (Graz/AUSTRIA) 

Kathmandu International Mountain film festival 14-18 Dec 2017 (Nepal)

Horyzonty Adventure Film Festiva,  November 9th-11th (Trencín, Slovakia) 
Bergfilmfestival, 15-26 November 2017 (Salzburg, Austria) 
Arica Nativa film fest (Chile)

Torello Mountain film festival (Spain)

Banff Mountain Film Festival Australian Tour dates
BRISBANE 3-8 April – Brisbane Powerhouse
SYDNEY SEYMOUR 2-6 May – Seymour Centre
SYDNEY EAST 8 May – Randwick Ritz
SYDNEY NORTH 9, 10, 11 May – Hayden Orpheum, Cremorne
KATOOMBA 10 May – The Edge Cinema
NEWCASTLE 11 May – Tower Cinemas
AVOCA 12 May – Avoca Beach Picture Theatre
TOWNSVILLE 12 May – Townsville Civic Theatre
CANBERRA 13, 14, 15, 16 May – National Film and Sound Archives (matinee & evening)
WOLLONGONG 18 May – University Hall, University of Wollongong
CAIRNS 18, 19, 20 May – Centre of Contemporary Arts (matinee & evening)
ADELAIDE 20 May – The Capri Theatre (matinee & evening)
GOLD COAST 23 May – The Arts Centre, The Gold Coast
NOOSA 24 May – The J - NEW LOCATION
BYRON BAY 25 May – Byron Theatre - NEW LOCATION
WAGGA 24 May – Forum6 Cinema
ALBURY 25 May – Albury Entertainment Centre - NEW VENUE
DARWIN 30 & 31 May – Deckchair Cinema
ALICE SPRINGS 1 June – Araluen Arts Centre
MELBOURNE - 5 & 6 June Village Crown, 7 & 8 June Astor Theatre
LAUNCESTON 2 June – The Princess Theatre
HOBART 17 June – Farrall Centre, The Friends School
PERTH 19-24 June – The State Theatre Centre of WA
MT BULLER 24 June – Mt Buller Cinema
Production Notes
Duration: 12 minutes
Completed: July 2016

This project became a labour of love the very moment a large group of Paul's friends came together to help out in planning the logistics of the climb. Rummin Productions in association with Ignite Digi filmed the climb as it unfolded from every angle including from the air through the use of drones. After the climb, the Australian National broadcaster picked up the story and filmed some more interviews, producing a half hour of television for the Australian Story program, which aired in July 2016. Thanks to some great artistic collaboration over many months, and a successful crowd funding campaign that helped make it a reality; Rummin Productions have now produced this short film that gives audiences the chance to see Paul go full circle and share in his personal triumph at long last.
Credits
Director / DOP - Matthew Newton
Producer - Catherine Pettman
Assistant - Jeff Blake
Editor - Ashley Seward
Composer - Caleb Miller
Colour Grade - Tom Waugh
Aerials - Ignite Digi
Pilot - Rian Taylor
Camera operator - Gene Miller
Aerial Cinematographer - Tom Waugh
Production Stills - Matthew Newton
ABC Australian Story vision - 'The Longest Expedition'
Producer - Rebecca Latham
DOP - Peter Curtis
Sound - David Fraser
Cast

Paul Pritchard
Steve Monks
John Middendorf
Neale Smith
Melanie Oogjes
Special thanks
Paul Pritchard, Melinda Oogjes and family, Steve Monks, Zoe Wilkinson, John Middendorf, Vonner Keller, Jeffrey Blake, Neale Smith, Andy Cianchi, Margie Jenkins, Andy Kuylaars, Dave Ross, Rebecca Latham, Peter Curtis ACS, David Fraser, Pozible campaign supporters, Timothy Bremner, Pete Frost, Dave Ross, Domhnall Brannigan, Geoff Couser, Yen and Pete, DMM International, Rockit Climbing Gym, Parks and Wildlife Tasmania, Westpac Helicopter Rescue Tasmania
Thank you so much to all the people who funded the film's post-production costs through our Pozible crowdfunding campaign
John Deucey, Caro Walch, Walter J Van Praag, Ailsa Orlik, Karl Gregory, Anne Wilton, Douglas Grubert, Natalie Berry, Kathryn Whitfield, Linda Seaborn, Cliff Lowther, Golan Yardeni, Menna Pritchard, Gary Gooley Carlo Alde, Roxanne Wells, Suzanne White, Sandy Von Allmen, Sandy Britain, Bill Bennett, Jill Crowther, Andrew Clarke, Ian Pidd, Chris Owen, James Lucas, Rosemary Hansen, Chris Clark, Phil Kelly, Hamish Jackson, Simon Bischoff, John Gladston, Conrad Wansbrough, Jean Allen, Sharyn Jones, Karen Westwood, Damon Hoad, John Spencer, Yvette Watt, Julie-Ann Clyma, Mike Twid Turner, Anya Reading, Dianne Toulson, Paul Allen, David Corbet, Margaret Walters, Carwyn Sheavills, Mona Loofs Samorzewski, Niall A Grimes, Gabriel Regan, Ian Jones, Vertical Life, The Trout Triangle, David Jones, Nicola Jenkinson, Ree Trebilco Loane, Craig Chivers, Otter Zheng, Patrick Brooks, Zoe Wilkinson, Chris Cooper, Steve Bell, Lou-anne Barker, Giselle, Dave James, Ben Pritchard, Alison Thurstans, David Hinton, Sharon Campbell, Tim Stubley, Nigel Birtwell, Sarah Brown, Chris Crerar, David Alcock, Martin Wilson, Margie Jenkin, Nick Biven, Cradle Mountain Canyons, Kathryn Johnson, Vicki Campbell, Alex Forwell, Geraldine Westrupp, Ryan Doe, Claire Grubb, Duncan Joop Meerding, Mark Savage, Robyn Everist, Caroline Webb, Matt Picone, Tim Hollo, Fraser Wenseth, Jess Ford, Matthew France, David Heydecker, Cadi Irvine, Steve Findlay, Bill Albion, Julie Hjorth, Nina Gallo, Timothy Stubley, Mark Griffiths, Jim Bowyer, Michael Wu, Vanessa Beckitt, Terry Boyd, Gareth Llewellin, Elana Campanile, John Szabo, John Fischer, Amy Givler, John Rogers, Lemme Saunders, Amanda Lennard, Andy Townsend, Gary Jones, Rob Bruce, Cath Moran, Alan Russell, Yi Foong, Armando Corvini, Zoe Ling, Amanda Richards Gilholm
---
FULL PRESS KIT