Lowest to Highest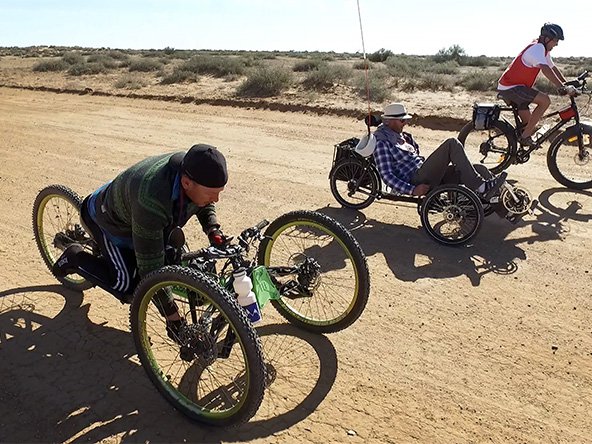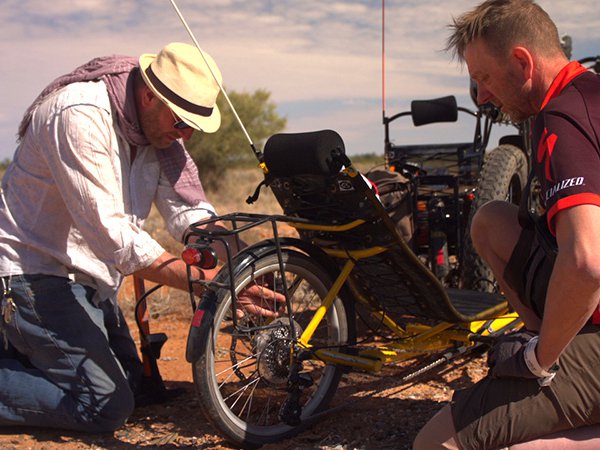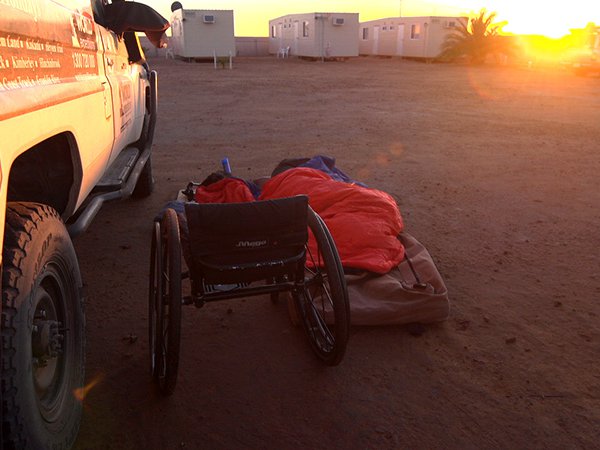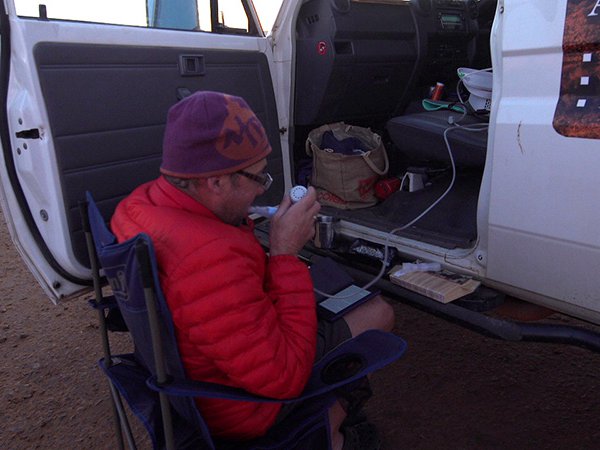 Lowest to Highest 
Five friends with disabilities attempt a world first human-powered ride from 
Kati Thanda-Lake Eyre 2150km to Mount Kosciuszko. What could possibly go wrong?
 
Through the boundless landscape of Australia, five friends attempt to be the first to cycle from the continent's lowest point, Kati Thanda - Lake Eyre, a vast salt lake in the desert at 15 metres below sea level, to the highest point, the snow-capped summit of Mount Kosciuszko. The 2150km journey would be hard enough for anyone but Duncan is blind, Walter can't breathe, Daniel can't walk, Conrad can't bend, and half of Paul's body doesn't work. 
What is a sensational effort for an able-bodied rider may well have been the ultimate challenge for Walter Van Praag with 35% lung function (due to Cystic Fibrosis), Daniel Kojta who is paraplegic and uses a hand-cycle, and Conrad Wansbrough who suffers from a debilitating spinal injury. What is a steady and manageable hill climb to the summit of Kosciuszko for some, was a monumental achievement for Paul Pritchard with half a working body (due to Hemiplegia). To get there, Paul rode a custom built tandem-recumbent-trike with Duncan Meerding, who has 5% remaining vision, although that didn't stop him from pushing the trike along some of the steepest and roughest parts of the road. 
Featuring stunning and varied landscapes, cruising past road critters and through clouds of dust kicked up by the onslaught of passing freight trucks (aka road trains), recuperating in riverside campsites and seeking bike repair shops along the way, Tasmanian film company RUMMIN Productions were there to capture the effort, the banter and the glory of reaching the end of the road after a world record ride.
Why is this an important film?
Well, in the words of Paul Pritchard: " Who hasn't dreamed of doing something extraordinary? Being disabled does not mean you are unable. Everyone needs help sometimes and by helping each other on the ride, we will show that with a little help, everyone - disabled or not, is capable of extraordinary things." 
Produced by Catherine Pettman
Directed by Matthew Newton
Cinematography Matthew Newton & Nick Covelli                                                        Edited by George Clipp
Composer Caleb Miller
Songs by Nick Larkins and Catherine Sheahan                                                              Sound Design/ Colour Grade by Michael Gissing
Runtime: 27:37
Completed: April 2018
Lowest to Highest Hobart Premiere May 2018
Director Matthew Newton, Walter Van Pragg, Paul Pritchard, Producer Catherine Pettman, Conrad Wansbrough
Photo: Amy Brown